Squeeze Mortgage makes your homeownership dreams a reality.
Having the right home loan can ensure you are on the right financial path for years to come. Getting a mortgage is just the beginning.
Home Loans
Buying a home is exciting. But we also know it can be stressful. With Squeeze Mortgage on your side, you have a team of experts walking with you every step of the way.
Cash-out Refinance
If you have equity built up in your home, a cash-out refinance could help you finance a major home improvement project or consolidate your debts.
Refinance
A mortgage refinance can help you lower your monthly mortgage payment – saving you money every month.
Reverse Mortgage
A type of mortgage for eligible seniors that allows homeowners to convert their home equity into monthly income payments.
Get Started With Squeeze Mortgage Today
No credit check or Social Security Number required to get prequalified today!
Call us at
877-377-8339
Schedule a call
with one of our agents
Create your account
online to learn more
Squeeze Mortgage in your area
Squeeze Mortgage can help you make Florida homeownership a reality. Our experienced staff understands your home loan needs are just as unique and important as you are.
Coming soon! We're working hard to expand Squeeze Mortgage, and we look forward to being available in your state soon!
Georgia
Alabama
California
Iowa
Texas
Types of Loans
To get the best home loan that meets your needs, it helps to understand what types of loans are available.
Conventional
Conventional
The most common type of home loan, a conventional mortgage is ideal for primary, vacation and investment homes.
FHA
FHA
FHA loans are regulated and insured by the Federal Housing Administration. They allow for a lower down payment.
VA
VA
Eligible veterans, current service members and spouses may qualify for a loan from the Department of Veterans' Affairs.
Jumbo
Jumbo
Jumbo loans are any loan over the conforming loan limits in your area.
USDA
USDA
These home loans are designed for low- to moderate-income borrowers in rural areas. A USDA loan has zero down payment.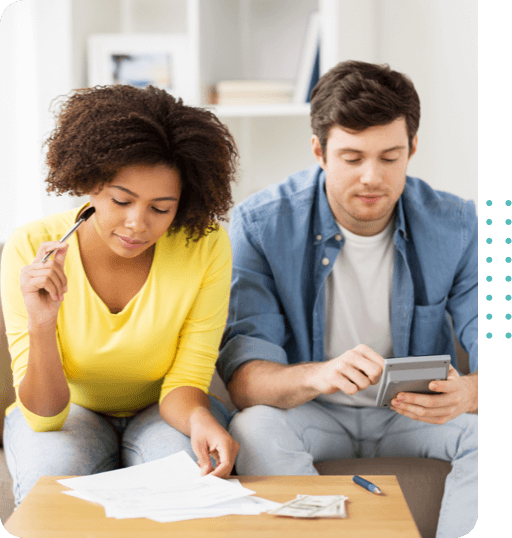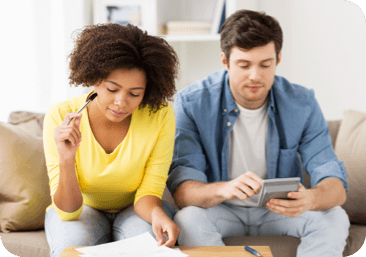 Squeeze Knowledge Center
How much house can you afford?
Estimate your monthly payments with this mortgage calculator. Get a breakdown of your monthly mortgage payment by principal and interest, taxes, PMI and more.