Squeeze SWITCH™
Switching to a lower rate
just got easier.
SWITCH™ helps you get your new policy,
and assists with canceling your old one!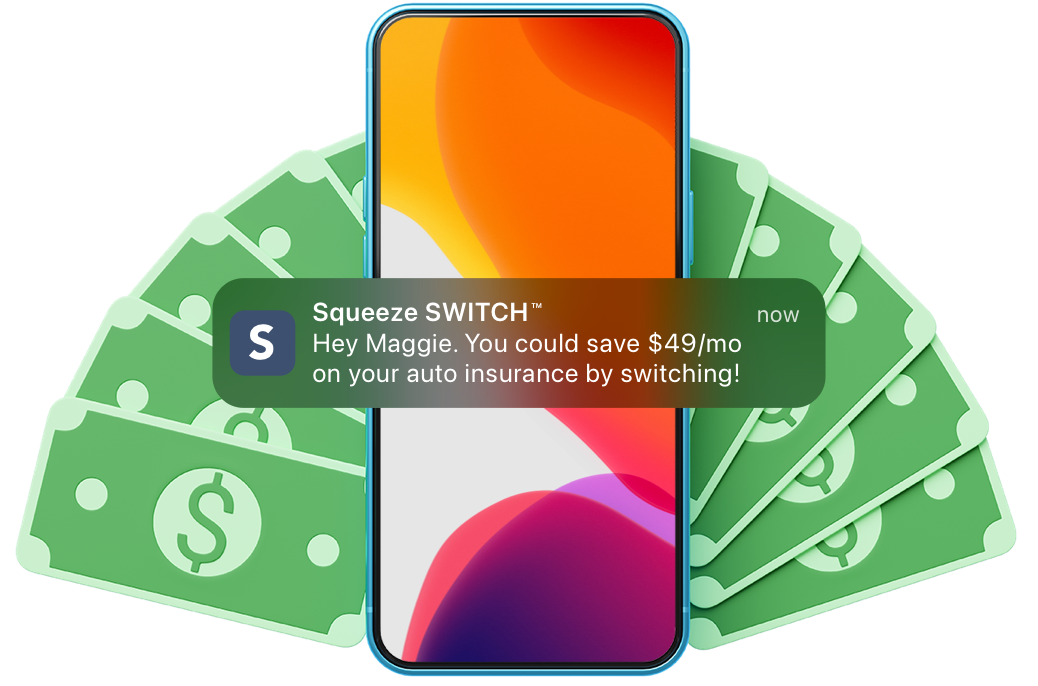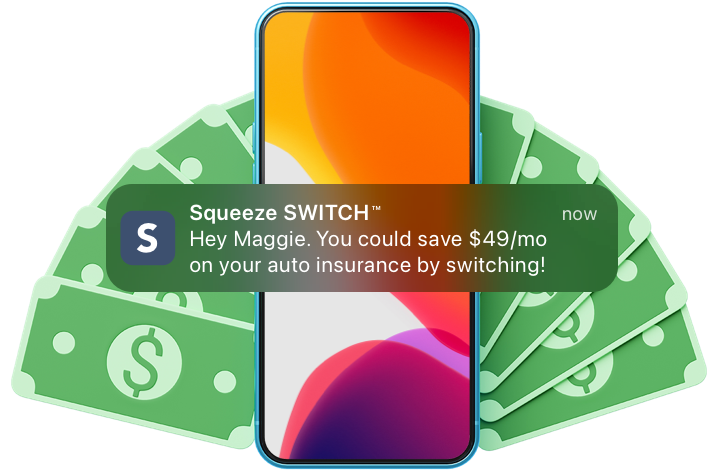 Squeeze makes finding the right insurance easy
— and affordable.
Whether you are looking for insurance for your property, your vehicles, or yourself – we have you covered. We work with trusted national and regional insurers to get you real insurance quotes for the coverage you need.
Home Insurance
Auto Insurance
Boat Insurance
Motorcycle Insurance
Life Insurance
Get automatic savings with Squeeze!
Accredited by the Better Business Bureau
Avoid spam and unwanted sales calls
Customized quotes from trusted carriers
Automatic re-shop to continually find the best rates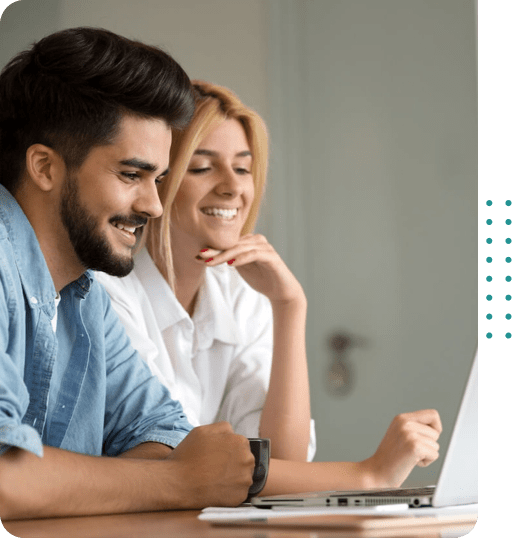 squeeze Knowledge Center
Best Auto Insurance Discounts
Getting the best deal on your auto insurance can be a result of scoring the best discounts from your insurer. Auto insurance companies offer many types of discounts based on various factors such as your age, affiliations, policy options and vehicle. Here are a few discount types you will want to ask about before purchasing your first policy or renewing your current one.
Stop overpaying for your monthly insurance bills!