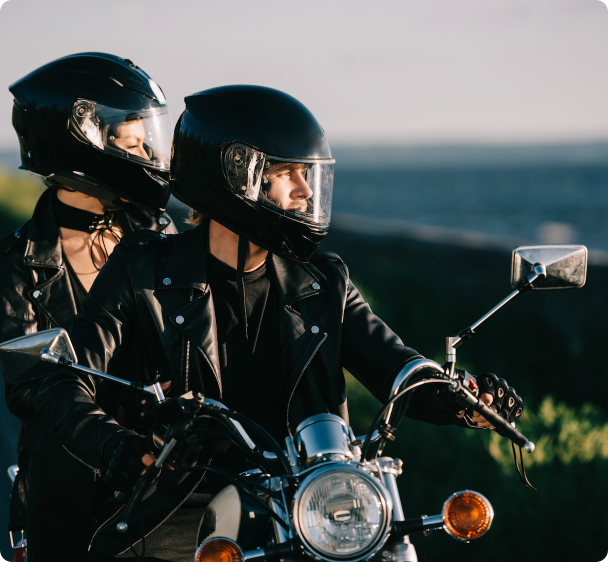 If you're ready to hit the road on your motorcycle,

don't let insurance slow you down.

Get a customized motorcycle insurance policy for the type of bike you have and how you plan to ride.

Getting affordable motorcycle insurance is quick and easy with Squeeze. We will get you multiple quotes to compare ensuring you have the best policy and rate. What's more, we will keep shopping each time your policy is up for renewal to make sure you always have the best rate.
Is motorcycle insurance required?
Motorcycle insurance is legally required in 46 states, and owners must show proof of insurance when registering a motorcycle. Just like auto insurance, having motorcycle insurance is the best way to keep you safe while on the road.
Get a motorcycle insurance quote today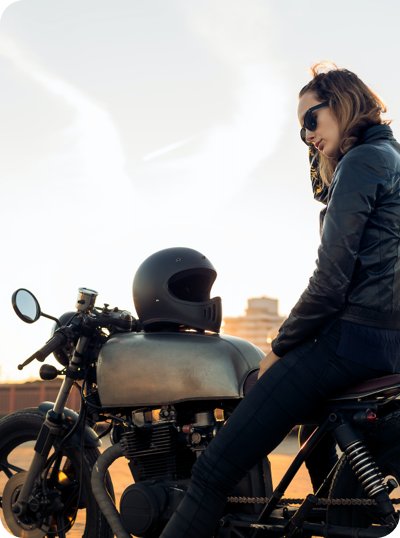 Types of coverage
Depending on your insurance carrier, some of these motorcycle insurance coverages will be automatically included in your policy. Some you will need to request and may increase your annual premium.
Liability coverage
Liability coverage
Covers bodily injury and property damage you cause to others if you're at fault in an accident, up to the limits you choose. Liability coverage does not cover any injuries to yourself or your bike.
Comprehensive coverage
Comprehensive coverage
Pays for any damages to your motorcycle from events other than a collision, such as theft, fire or vandalism.
Collision coverage
Collision coverage
Pays for damage to your bike if you are in a collision with another vehicle.
Uninsured/underinsured motorist coverage
Uninsured/underinsured motorist coverage
Covers you and your motorcycle in the event someone who doesn't have insurance, or not enough, causes the accident.
Roadside assistance
Roadside assistance
Covers you if your bike breaks down and you need to get towed.
Safety apparel coverage
Safety apparel coverage
Reimburses you for your safety riding apparel if it was damaged in a collision.
How much is motorcycle insurance?
The cost of motorcycle insurance varies based on several factors.
Type of motorcycle
Engine size
Deductible amounts
Where you live/ride
Customizations/modifications
Additional coverages
Riding experience
Motorcycle use (pleasure, commute, etc.)
Find out how much could save on motorcycle insurance with a quote from Squeeze.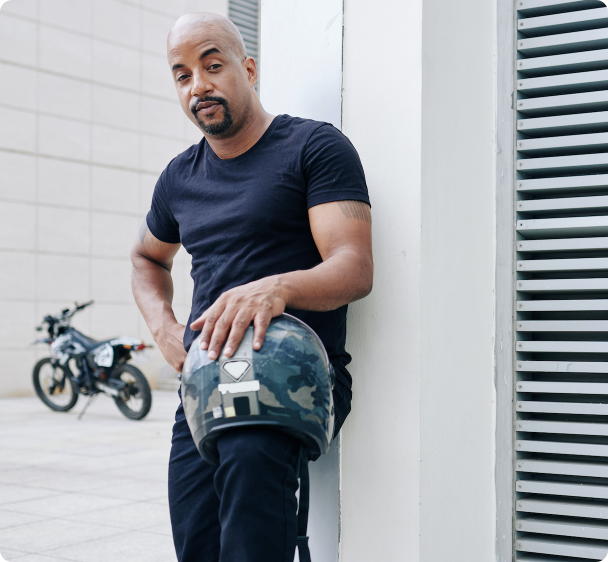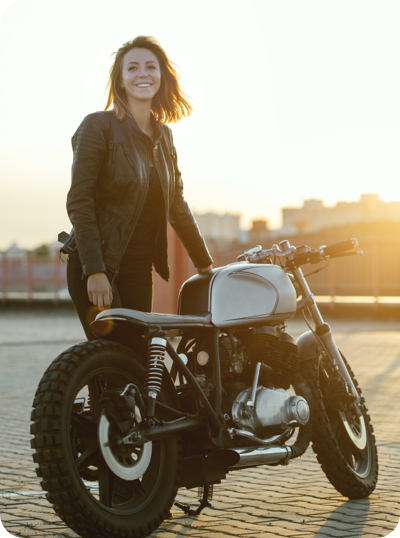 How to save money on motorcycle insurance
To get the most affordable motorcycle insurance policy, be sure you receive any discounts you're eligible for. Motorcycle insurance discounts may include:
Multi-cycle
Mature rider
Safe course completed
Responsible driver
Motorcycle endorsement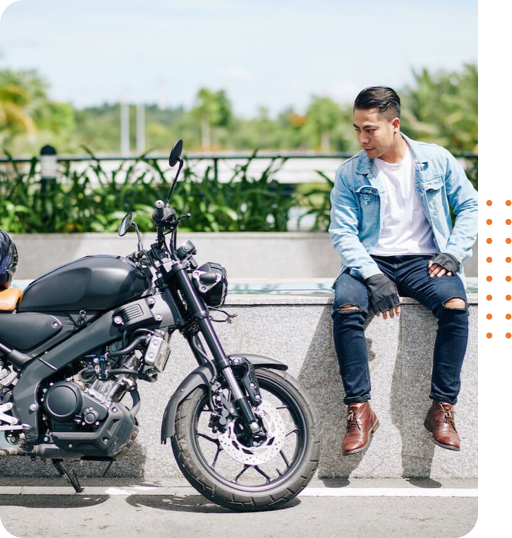 Squeeze Knowledge Center
How to Get Motorcycle Insurance
Cruiser. Sport bike. Touring bike. Dirt bike. Getting on the road on a motorcycle is a unique experience. But whether you use a motorcycle to make your daily commute or only hop on it during the weekends, it's important to have the right insurance. Here are some important things you need to know about getting insurance for your motorcycle.