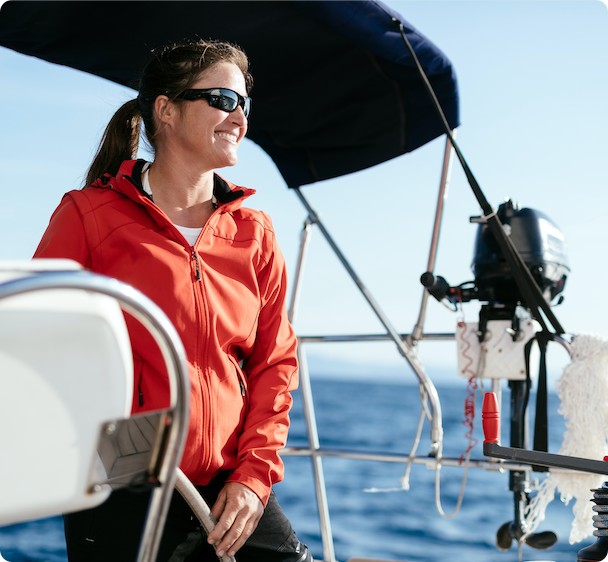 Getting boat insurance

is easy with Squeeze.

With the right policy, you can be confident your loved ones and your boat are safe on and off the water. Boat insurance policies include coverage for your boat, motor, and trailer. Squeeze will help you find the level of coverage you need at the most affordable price.

Stay safe on the water with Squeeze!
Do you need boat insurance?
If your watercraft is financed, lenders typically require you to have boat insurance. Few states legally require boat owners to purchase insurance, however, that doesn't mean you should skip it. Just like auto insurance, getting insurance for your boat means providing protection for you, your loved ones and your investment.
Whether you're fishing the open seas in your center console or boating freshwater lakes on a pontoon, you'll have peace of mind knowing you have insurance for your boat, motor and trailer.
Get a boat insurance quote today
What does boat insurance cover?
With the right boat insurance policy, you'll be protected from some common risks such as theft, fire damage, collision, and sinking. The types of coverage that come standard on a boat insurance policy will vary from one insurer to the next, which is why it's important to compare quotes. However, some of the most common types of coverage offered by insurers include:
Property damage liability
Property damage liability
Coverage to pay for repairs or replacement of a property, watercraft, or object that you damage while boating.
Bodily injury liability
Bodily injury liability
Coverage to pay for injuries to someone involved in an accident while using your boat.
Wreckage removal
Wreckage removal
Coverage to pay for the cost to remove your boat from the water if it sinks.
Fuel spill
Fuel spill
Coverage to pay for any costs related to a fuel spill.
How much is boat insurance?
Boat insurance is generally affordable, and the cost depends on several factors. Your insurance agent will customize a quote based on the following:
Number of engines and horsepower
Type of boat
Boat use (pleasure, commercial, racing)
Boat length
Where it will be stored
Where you will be boating
Get multiple boat insurance quotes to find the best rate and coverage for your boat, motor, and trailer.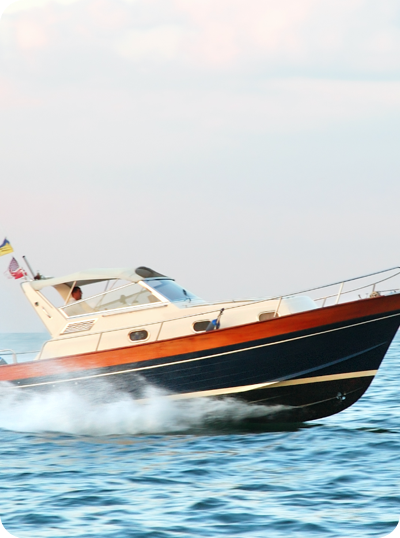 Boat insurance discounts
Squeeze agents are experienced and will help you find affordable coverage. Your customized boat insurance quote will include any discounts you're eligible for.
Multi-boat
Original owner
Responsible driver
Pay in full
Safety course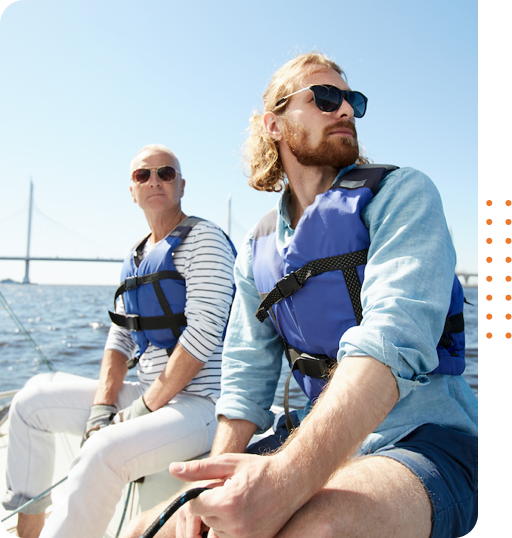 Squeeze Knowledge Center
Boating 101: Boat Insurance Frequently Asked Questions
Buying a boat is exciting! From deciding on what type of boat you want to dreaming up amazing boating adventures, owning a boat opens new opportunities for you.