Affordable Security and Peace of Mind
The simple truth is, an untimely death can permanently derail your family's future. Life insurance is your way of continuing to safeguard and care for your family even after you're gone. But that doesn't mean you have to overpay. Squeeze can help you find the right policy at the right price.
Get a quote in as little as 3 minutes
Policies starting as low as $5 per month
No physician visit needed for most policies
Have questions about life insurance?
We've got answers.
Life insurance can be confusing, even intimidating.
Don't worry – we're here to break it down for you.
How much life insurance do I need?
◣
How much does life insurance cost?
◣
How do I get the best life insurance rate?
◣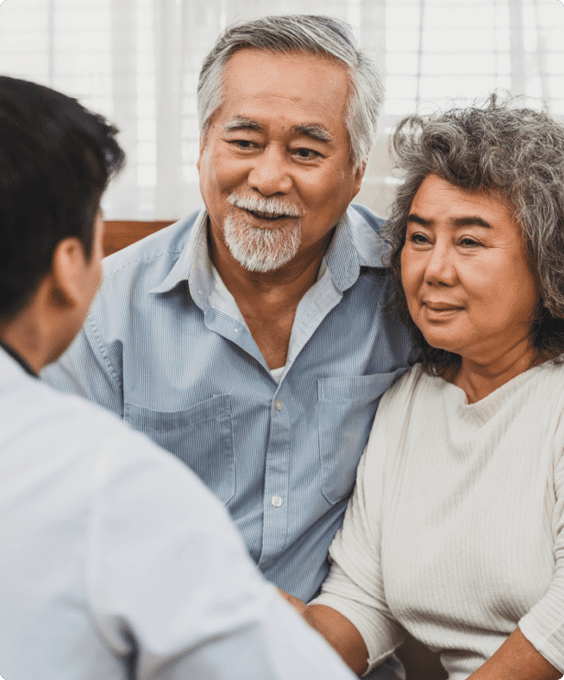 What is the right amount of life insurance for me?
How much net income will your survivors need each year?

Net income is required
How many years of income would you need to cover?

Years of income is required
How much money do you have in savings/investments?

Total savings/investments is required
How much debt do you have?

Total debt is required
How much money will be needed for end of life expenses?

End of life expenses is required
Recommended Policy Amount
$0
Based on your responses, we estimate this policy
amount would meet your goals.
Ready to squeeze your life insurance?
"Excellent experience refinancing with Squeeze. Team is extremely professional, organized and prompt in responding to inquiries. Transaction process including approval was smooth and transparent. Kudos to Shirley who is very talented and knows well the business. Thank you for making the process flow so smoothly."
"I had a great experience with Squeeze Mortgage. The communication was open, direct, precise and responsive during the whole process. The team is very amicable, and in approx 20 days I concluded the refinancing of my home saving some $$ at the end of every month."
"I was referred through a friend and from the moment I called Shirley she helped me from the moment I contacted her. The process was done in less than a month. The most responsive professional and quick mortgage company I have ever worked with. Highly recommend Shirley and her team."
What is term life insurance and what does it cover?
Term life insurance specifies coverage over a number of years of your life. Many people buy term life insurance to cover their peak earning years, for example. Others select a term corresponding to their dependents' ages (from childhood to age 25, for example).
Even though they both say "life" in their names, term life insurance is very different from whole life insurance. Term life insurance is much simpler, easier to understand, and most of all affordable. Basically, term life insurance pays its benefit should disaster strike during a specified portion of your life (the "term"). Term life insurance allows you to create a plan to keep your loved ones provided for when they need it most, when they're at their most vulnerable.
Daily Living Expenses
Daily Living Expenses
Without your income, your family will need cash to buy groceries and pay the utility bills. Life insurance buys time and options, so they won't be forced into tough decisions at the worst time.
Outstanding Debts
Outstanding Debts
Credit card balances, car payments, student loans and all sorts of current bills still need paying. Don't count on a collector's compassion for a grieving family.
Mortgage Costs
Mortgage Costs
Most heads-of-household want sufficient insurance coverage to pay off the family's home, so they'll never have to worry about housing.
College Tuition
College Tuition
You'll want to ensure your loved ones will still have the opportunity to achieve their full potential. They'll remember you with gratitude when they receive their degrees.
End of Life Costs
End of Life Costs
Unexpected hospital and medical bills add up fast, usually resulting in $30-$40,000 in out-of-pocket expenses. And the average memorial ceremony runs about $10,000.
Other Major Financial Obligations
Other Major Financial Obligations
Life's full of surprises, good and bad: a wedding, a flooded garage, a last-minute flight to Paris, violin lessons from a maestro. Make sure your family is equipped for anything.
Term Life Insurance FAQs
What's the difference between term and whole life insurance?
◣
Term life insurance is a straight-forward form of protection that covers you for a specific period of your life (the "term"), and pays a specific amount to your family should disaster strike. Whole life insurance is more of an investment, one that accrues cash value tax-free over time, and can be accessed during your life. While there are many different flavors of whole life insurance, term life insurance plans are fairly consistent.
How does term life insurance work?
◣
How are life insurance rates determined?
◣
How often should I reassess my life insurance needs?
◣
Can I have more than one life insurance policy?
◣
How do I get life insurance quotes online?
◣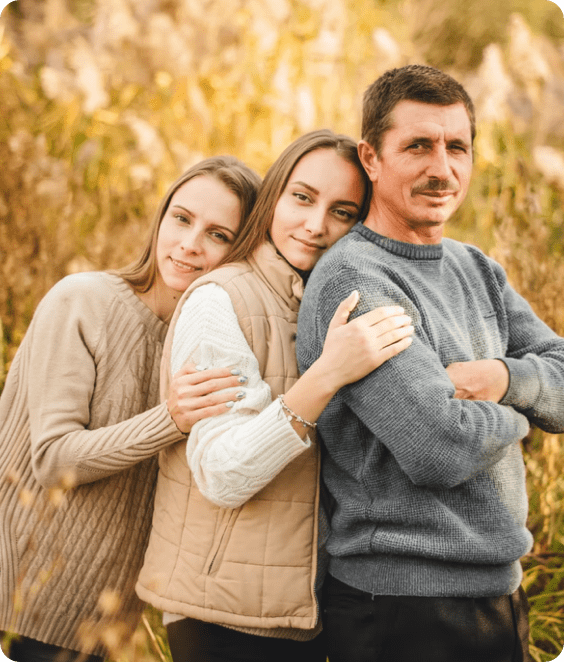 Compare and save on your life insurance today
Avoid spam and
unwanted sales calls
Customized quotes from
trusted carriers
Create your account online to learn
more and find even more savings
Life insurance isn't for you, it's for them
Related Products
Auto Insurance
Homeowners Insurance
Boat Insurance
Motorcycle Insurance