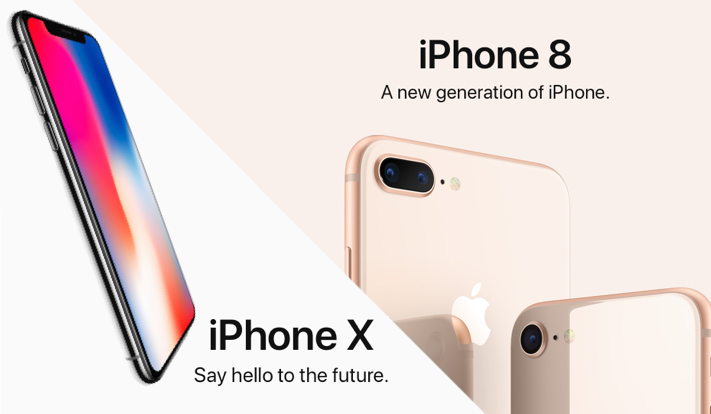 The new Apple iPhone 8/8 Plus and iPhone X
The newest iGadgetry always causes a kerfuffle in the tech world, but with Steve Jobs no longer at the helm (RIP, you turtleneck-loving genius), it was iffy whether or not the preeminent supplier of mobile devices would continue to live up to its own hype. Breathe a sigh of relief, oh ye Apple aficionados. Not only are there new iPhones available well in advance of the holiday season, but they are jam-packed with features and upgrades the public has been clamoring for.
What do you need to know before you plunk down some serious cash on the latest candy-coated treats to hit the mobile marketplace? Here are a few fun facts about the newly released Apple phones, and one that's yet to come.
Let's just start with the casing, which features an all-new glass design (front and back, reinforced with laser-welded steel and an aerospace-grade aluminum band). Why glass, you ask? Well, it sure does look purty. According to Apple, it's the most durable glass ever used in a smartphone and it apparently makes for easier wireless charging via charging pad – no cable required.
The new iPhone 8 features a 4.7-inch retinal display, so not breaking new ground. Of course, it's what's inside that counts, and you're going to get a laundry list of fantastic features, starting with upgraded visual and touch elements, including "true tone", which auto adjusts to the light in your environment, and 3D touch. Also new are dual-domain pixels that ensure a great view even if you're looking from an angle, as when streaming the latest episode of Game of Thrones or Outlander with your bestie or significant other.
What else, you ask? How about a 12MP camera with:
- A larger, faster sensor
- A new color filter
- Deeper pixels, and
- Optical stabilization for photos or videos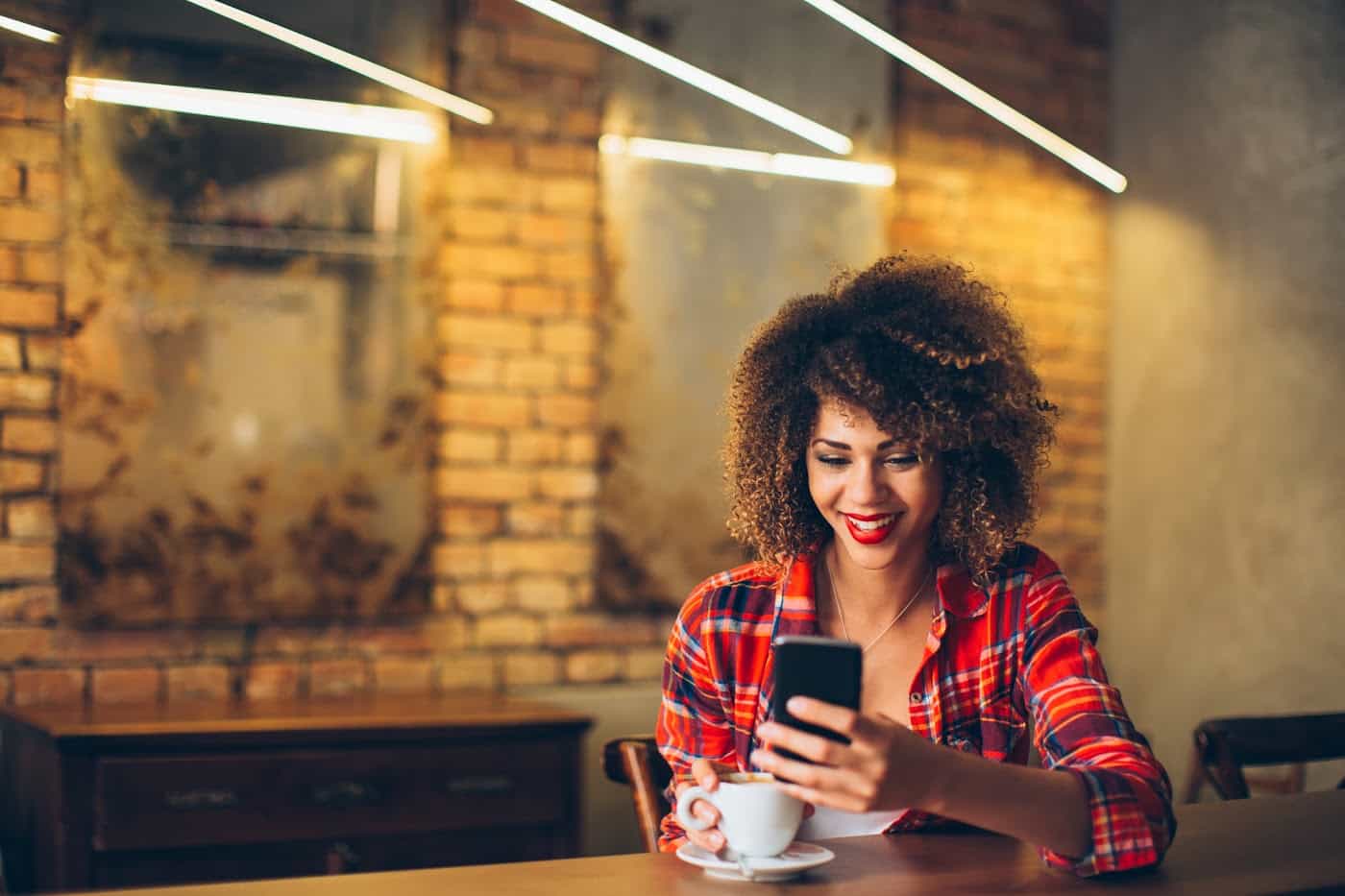 I'm going to be honest – I'm not sure what half of that means, but I'm pretty sure I want it. No, need it. There are more bells and whistles to be had, though. How about studio lighting effects in Portrait mode? Finally, your selfies can look like they were shot by Annie Leibovitz! Not. Even. Joking.
You'll also get, and I quote, "the most powerful and smartest chip ever in a smartphone". What is this magic you speak of? Deep breath…it's the A11 Bionic, featuring "four efficiency cores that are up to 70 percent faster than A10 Fusion" along with "two performance cores that are up to 25 percent faster". From a practical standpoint, your augmented reality games are going to look pretty sweet without super draining your battery.
Now the big question. What's it going to set you back? Depends on where you go and what you have to barter with.
Best iPhone Deals!
Like the iPhone 8, the sizing on the Plus version is the same – you can still expect 5.5 inches of gleaming retinal display, just like the iPhone 7 Plus. Beyond that, you'll get all the same stuff as you would with the slightly smaller version. However, the camera capabilities are slightly better with the Plus version, where you'll enjoy optical zoom with wide-angle and telephoto lenses, along with 10x digital zoom for photos and 6x for videos.
Also, it's going to cost you a little more for the extra real estate. No surprise.
With the iPhone X (by the way, what happened to 9?), Apple invites you to "say hello to the future", and that future includes an iPhone that is, apparently, all screen. It is, Apple says, "so immersive the device itself disappears into the experience". Sounds a bit like my last relationship, but let's give it a chance.
The 5.8-inch super retina display is lacking a notable feature – say sayonara to the home button. All screen equals all touch display, and a swipe will take you to the home screen. Luckily, it includes more responsive touch.
What about unlocking your phone? Apple finally got their face ID tech onboarded for better security, and holy crap it can map your facial expressions and movements onto emojis. I think the I just heard a collective sigh of true love from all of the millennialdom.
You'll also get the A11 bionic chip, fancy new camera stuff, and blah, blah, blah. The major upgrades from iPhone 8 seem to be mainly in the screen, the touch, and the facial recognition software.